Some ZEFNET users require a higher order of detailed reporting for engineering purposes or the like. We provide access to the raw log data that comes from the chargers so that data analysts can slice/dice and rollup data to answer their detailed business questions. This article highlights the key information provided by the logs so that they can be interpreted by the analyst and re-purposed for their specific use-case.
Step 1: Select group and timeframe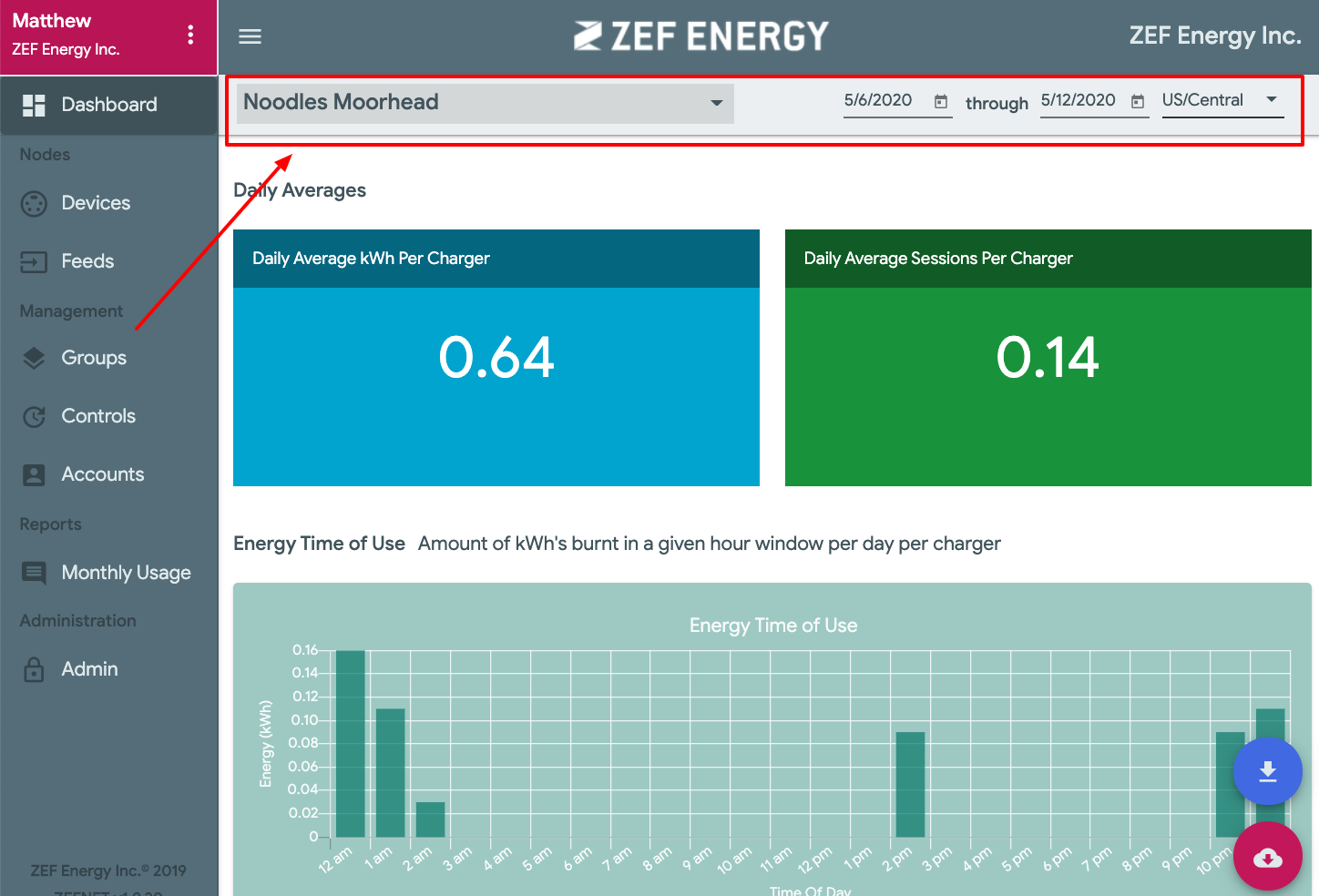 Select the group and timeframe you wish to retrieve data for, as seen above.
Step 2: Press Download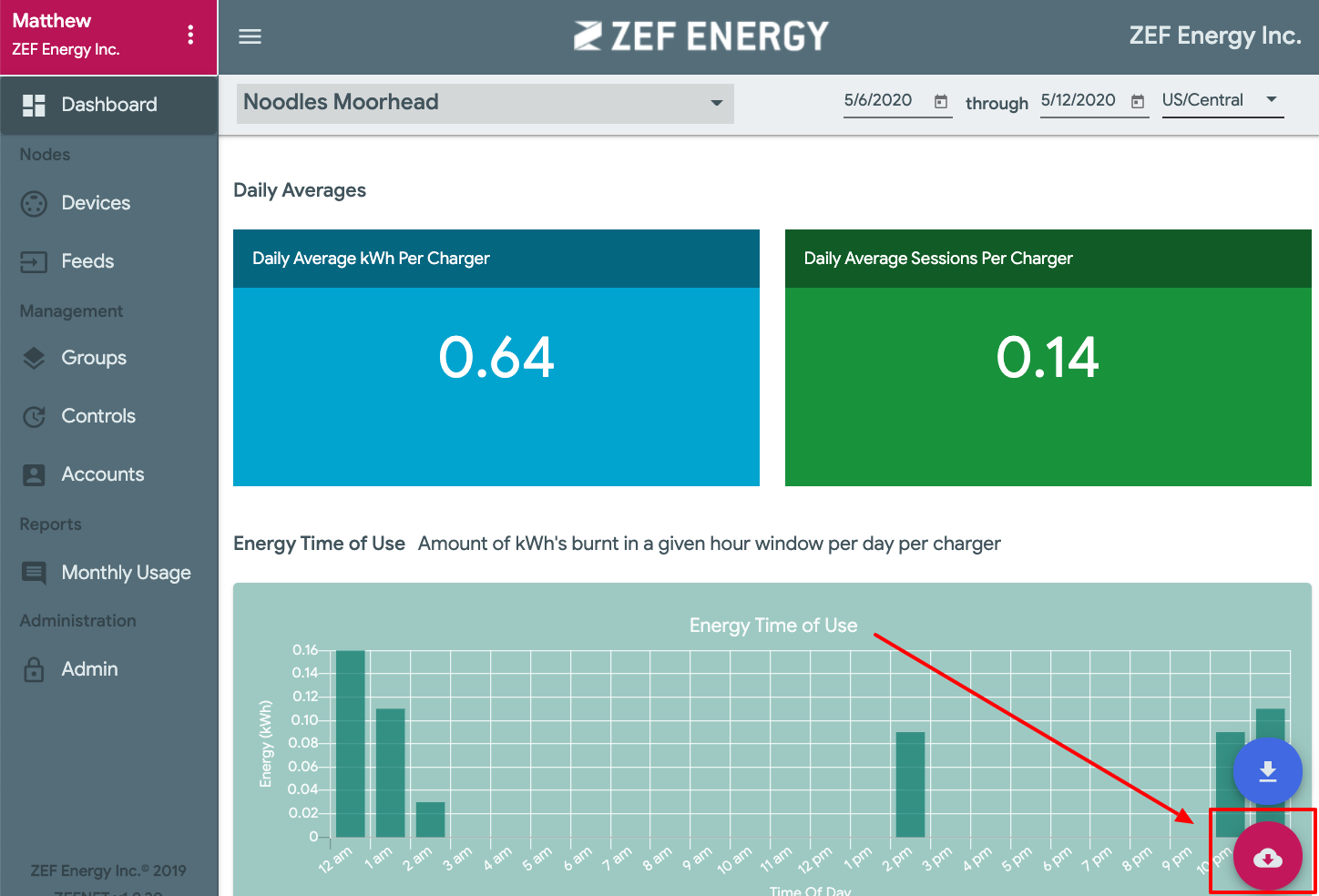 Pressing the download button highlighted above will initiate the data packaging process of the devices in the group selected, across the period identified in the date range.
Step 3: Download file from Email

An email will be sent to your email address once the data is ready for download.
Step 4: Review the Data

Note: "deviceid" column has been replaced by charger "serial" and "portid" columns.
| | | |
| --- | --- | --- |
| Status ID | Status Name | Status Description |
| 0 | Unplugged | Vehicle is not sensed as plugged into the J1772 plug |
| 1 | Plugged | Vehicle is sensed as plugged into the J1772 plug, and is emitting the expected pilot signal |
| 3 | Plugged + Requesting | Vehicle is sensed as plugged in, and is requesting power from the EVSE |
| 7 | Charging | Vehicle has requested power from the EVSE and the contactor within the EVSE is closed, allowing power to flow. |
| | | |
| | | |