Download the app
Our mobile app ZEFNET Charge is available to download for free on your mobile app store.
Create an account
Once you've opened the app, select 'create an account' and enter your email address and a password to create a free ZEFNET Charge account. You should receive an authentication email in your inbox, at which point you'll be able to set your own password.
Locate your charger
From the home screen, locate your charging site in one of three ways:
Scan the QR code on the 'ZEFNET Charge' sticker
Locate and press the site on the map
Enter the six digit 'Charge ID' on the sticker
.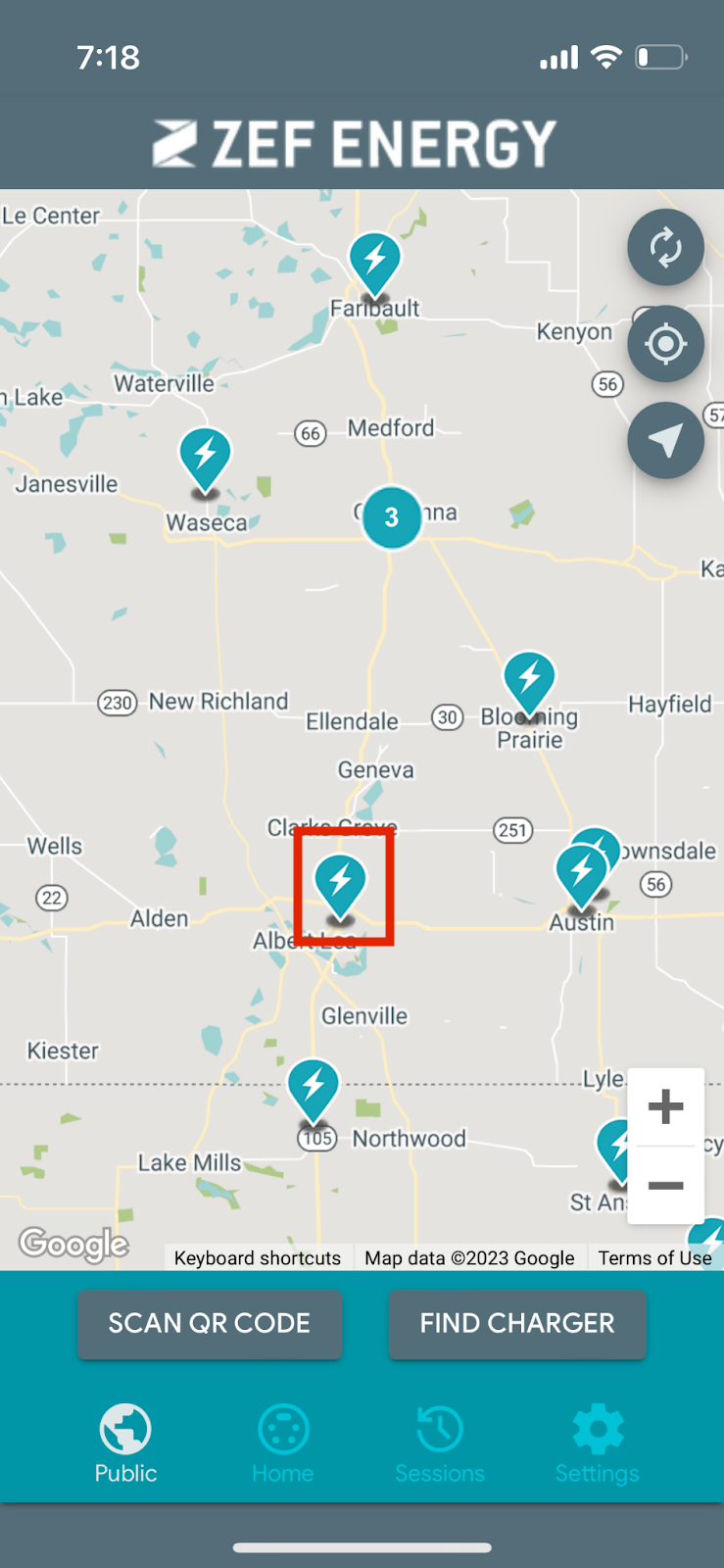 .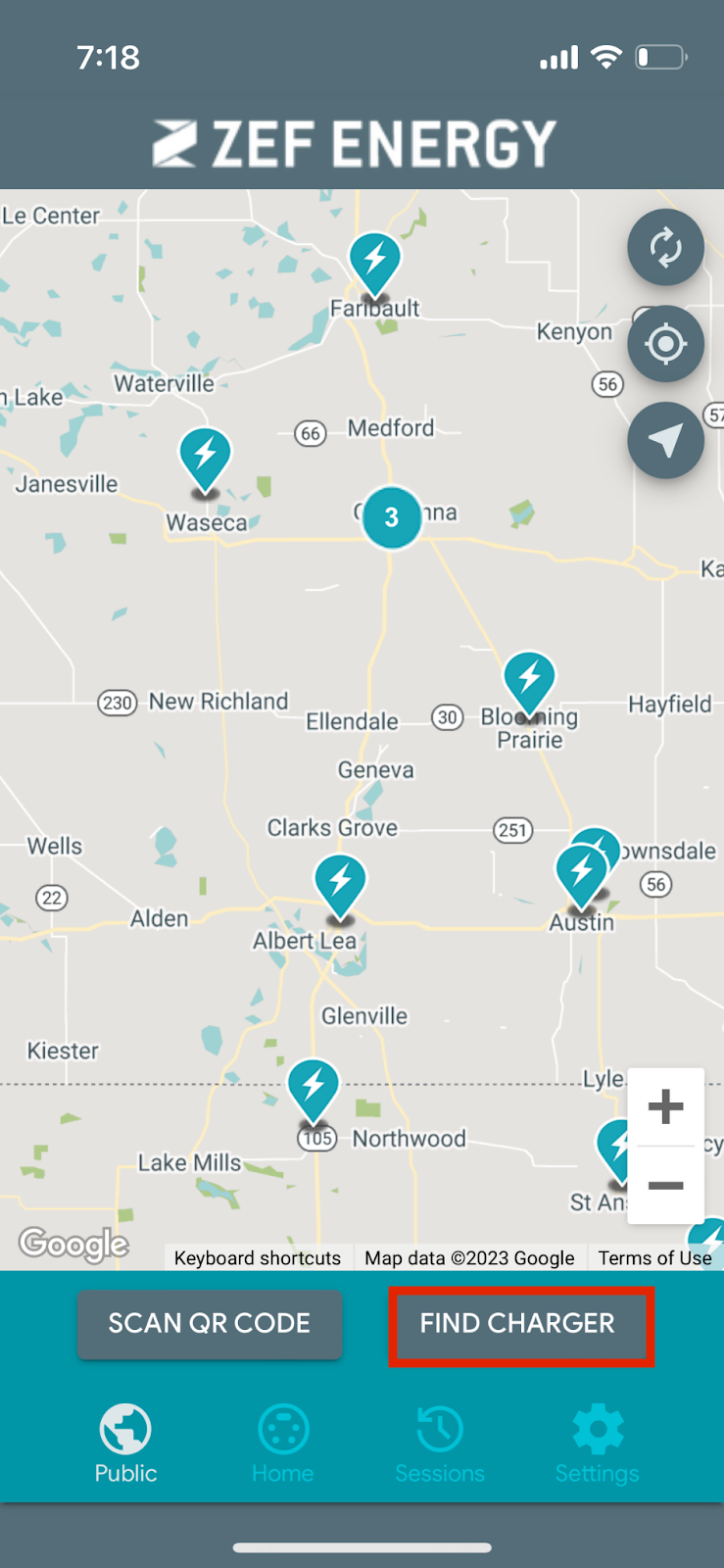 Start a charging session
From the site page, select the plug you wish to use to go to that plug's session page, then press 'Start Charge'.
NOTE: Some sites require payment to charge, which should be listed on the site page. If needed, you can add funds to pay for charging from a credit card by clicking the 'Settings' icon, and selecting 'Add payment'. You need a minimum of a $5 balance to start a session at a paid charger.
.
.
End a charging session
To end a session, simply unplug or select 'End Session' from your session page.